West Meon Parish Council
West Meon Village Shops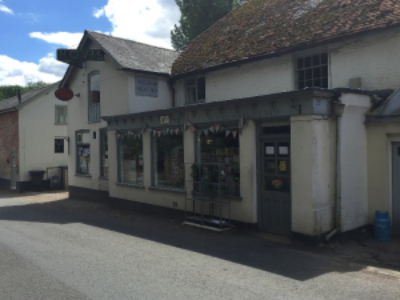 FROM MONDAY 30TH MARCH THE SHOP WILL BE OPEN BUT OPERATING DIFFERENTLY
Due to the growing seriousness of the Covid-19 Pandemic and in order to protect the health of our staff and volunteers, and to help prevent the spread of this illness in our community, the shop has decided to implement new measures to keep us all safe.
The shop will be open for telephone and e-mail orders with collections and deliveries only.
How will it work .....
Please e-mail or phone the shop between 9 a.m. and 12 noon Monday to Friday to place your order.
Email: wmvsoffice@gmail.com
Tel: 01730 829310
Orders will be either ready for collection at the back door from 1 p.m. or delivered in the afternoon, free of charge.
Ad hoc customers can come to the back door (by the garage) between 7 a.m. and 3 p.m. and they will be served by a member of staff.
There will be no access into the shop.
Please be patient.
Saturdays - collections and ad hoc customers only. Phone orders will not be taken.
Sundays - newspaper collections only
Payment
Account customers: If you have an accountn items will be put on your bill. Newspapers and milk will be charged once a month as normal. Grocery bills will be issued every fortnight and we would appreciate prompt payment. Please pay by BACS, if possible, using your surname as a reference.
Card payments: You can use a card for collections at the door. We have a new wireless contact card reader arriving next week.
Deliveries
Delivery area: We will do deliveries from Bramdean to East Meon, Warnford to Privett. Please call the shop if you are unsure.
If you are e-mailing an order, please leave address, postcode, phone number and clear directions to your house. Grocery deliveries will be undertaken by a team of volunteers so please don't assume they will know how to find you!
We apologise for any upset or inconvenience these changes might cause. Rest assured we will be working hard to get your groceries to you in this unsettled time.
Stay well and stay home.
West Meon Village Shop
Our village shop is community owned and offers a great range of groceries, vegetables, wines, spirits, tobacco, dairy, newspapers, solid fuel, luxury gifts, greeting cards, bread, cakes, etc. It also offers daily local deliveries within an approximate five mile radius of West Meon. The shop has several paid employees and a number of volunteers manning the till, receiving goods into store, administration, cleaning, stock and financial controls. An independently run cafe is available to the rear of the shop (see separate entry).
Opening Times
Monday to Friday: 6.45 a.m. to 6.00 p.m.
Saturday: 7.00 a.m. to 6.00 p.m.
Sunday: 8.00 a.m. to 2.00 p.m.
Contact Details
High Street, West Meon GU32 1LJ
01730 829310
Manager, Rachell Barnett, can be contacted at the above as can the volunteers covering administration - Catherine Younger and Procter Hutchinson.
Post Office
Although our Post Office was closed a few years ago, we did manage to retain a partial Post Office service in the shop. We are now a partner site operating under licence from Droxford Post Office and have this service for two days a week:
Tuesday and Thursday: 9.30 a.m. to 1.00 p.m.
In addition to stamps and Post Office Card Account services, this outreach Post Office can offer a broad range of services including:
Banking services
Pensions
Home Shopping Returns
Bill Payments
and much more - ask in the Post Office for full details.
Details of other Post Offices can be found here