West Meon Parish Council
West Meon Theatre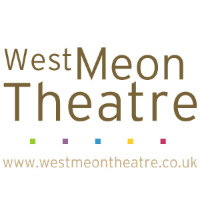 West Meon Theatre is a community theatre group founded in 1993.
The membership is drawn from the length and breadth of the Meon Valley and beyond.
The Company performs in a wide variety of venues and spaces that have included West Meon and Meonstoke Halls, Theatre Royal at Winchester, The Point at Eastleigh, Privett Church, The Thomas Lord Pub, St John's House at Winchester, Indian tents and various open air venues.
The artistic programme includes plays, musicals, pantomimes, cabaret evenings, supper theatres, fringe events and site specific work. A recent venture for WMT is commissioning and producing new writing.
The company has won various Curtain Call awards at the Daily Echo hosted awards evening including winning twice the much coveted production of the year award; firstly in 2003 for Shakespeare's Much Ado About Nothing and then in 2009 for an adaptation of Laurie Lee's evocative Cider With Rosie
West Meon Youth Theatre
Following our recent production of A Midsummer Night's Dream, involving 35 young people aged 5-17, we will be restarting Youth Theatre classes in January 2018. Workshops for 7-14 year olds will be weekly and will lead to a fully staged production in May 2018.
For further details contact Mary Dawson on 01730 829625 or see the website www.westmeontheatre.co.uk
The next production will be NELL GWYNN by Jessica Swales and directed by Mary Dawson.
This will be performed in the beautiful Indian style tent in the field of West Meon House from 11th to 15th July 2018 at 8.00 p.m.
Pre-theatre suppers will be available in the Thomas Lord.
Nell Gwynn won the Best New Comedy in the 2016 Olivier Awards and was first produced at The Globe in 2015. It then went to the West End for a short run before a national tour and finally back in the Globe in 2017
Further details of this and all future productions can be found on the website www.westmeontheatre.co.uk
If you would like to know more about what we do please contact Mary Dawson at marydawson@westmeontheatre.co.uk
Photos of Productions
No,
Production
Venue & Year

1

Salad Days

Meon Hall, Meonstoke

2008

2

Set for Twelfth Night

Privett Church

2011

3

Robinson Crusoe

Meon Hall, Meonstoke

2014

4

Calendar Girls Cast & Crew

Theatre Royal, Winchester

2013

5

The Real Inspector Hound

Pub Theatre, Thomas Lord

2012

6

The Signal Man

The Point Studio Theatre

2015

7

Cider with Rosie

Theatre in a Tent

2009

8

Set for Dark Earth Light Sky

Theatre in a Tent

2014

9

A Child's Christmas in Wales

Supper Theatre, West Meon Hall

2015

10

The Cherry Orchard

Theatre in a Tent

2016

11 & 12

A Midsummer Night's Dream

Youth Theatre, West Meon Hall

2017